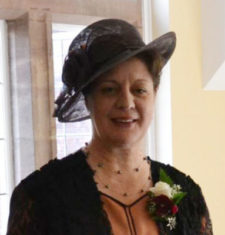 Iveta Pirgova
Vice President
Iveta Pirgova, Ph.D.
Iveta Todorova-Pirgova graduated from the Sofia University "St. Kliment Ohridski", Sofia, Bulgaria in 1985 with a Master Thesis in Literature and Folklore. For the next 15 years she has worked at the Institute of Folklore – Bulgarian Academy of Science, where she received her Ph.D. in Folklore and Performance Studies and became a Senior Research Associate at the "Theory of Folklore" Department. During her years at the Institute of Folklore, Sofia Dr. Iveta Todorova-Pirgova has published two books (Magic Rituals in Bulgaria, and Human and Ritual: Ritual Roles in the Bulgarian Traditional Culture) and more than 75 articles in Bulgarian, English, Serbian, Russian and French languages. From 1991 to 1999 she gave regular courses in folklore and cultural studies for graduate and undergraduate students at the National Theater and Film Academy "Kr. Sarafov", Sofia, Bulgaria.
In 2000 Dr. Pirgova moved to the U.S. and became a Director of the Down Jersey Folklife Center, which is a regional folklore center in the state of New Jersey, U.S.A. Recently she became Director of Education and Cultural Studies at Wheaton Arts and Cultural Center and began teaching regular courses in Cultural Anthropology and Cultural Diversity in the US at Cumberland County College. During her years in New Jersey she worked with more than 50 different ethnic communities residing in that area and implemented a variety of research projects and public programs with them. For the last 15 years she has curated 24 major exhibitions and has provided more than 400 performances, workshops and classes in folk and traditional arts and crafts while continuing to publish extensively.
Dr. Iveta Pirgova is an active Board member of the New Jersey Folklore Society and a Board Member of the Middle Atlantic Folklore Association, where she actively helps with strengthening the professional infrastructure of the folklorists working in the eight states of the Middle Atlantic region of the U.S. She joined the Board of the IOV-USA in 2007 and has recently been elected Vice-President of the IOV-USA Section and a Chair of its Research Commission. In this capacity of hers she represented the IOV USA section at several conferences and General Assemblies of IOV, helped established closer connections of the organization with UNESCO and began work on its Intangible Cultural Heritage programs.