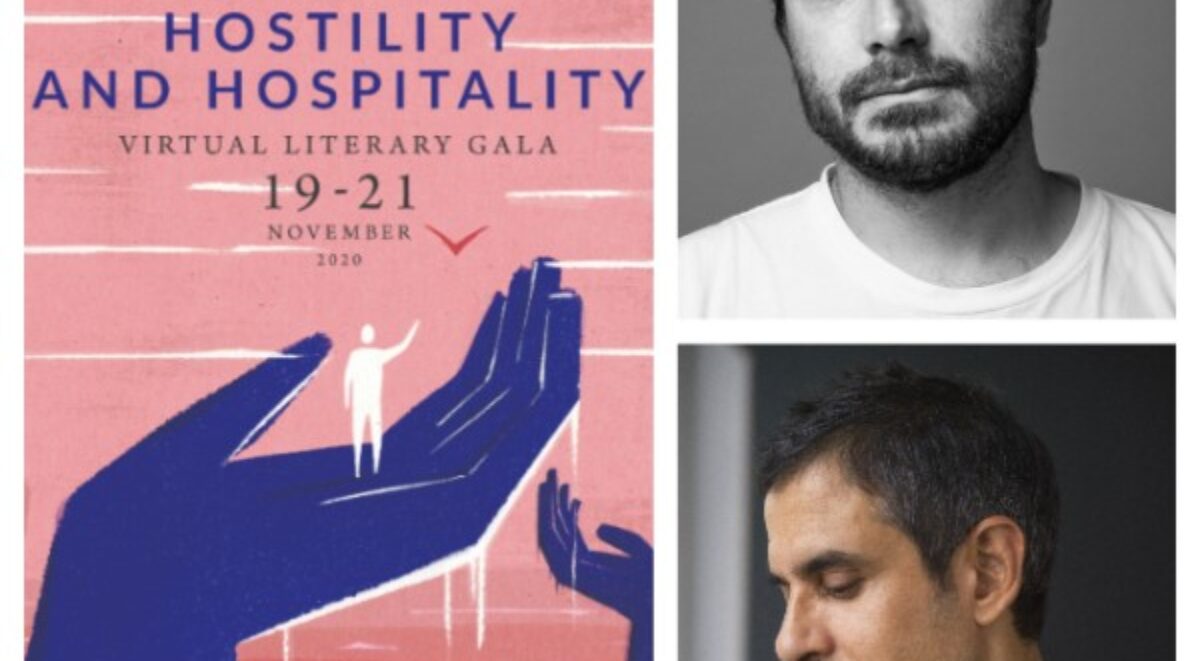 Dear friends,
In the following weeks, we will be presenting the special guests at the first gala in the Elizabeth Kostova Foundation's thirteen years of existence.
The event will feature authors who shift swiftly between fiction and journalism, and who don't shy away in their work from global precarity, and translators whose work transports literature and ideas from less-diffused languages to so-called "mainstream" languages and vice versa.
19 November
5:00 PM*, DIMITER KENAROV (BG) and RANA DASGUPTA (INDIA/UK)
Dimiter Kenarov is a poet, translator and literary journalist whose work has appeared in The New Yorker, Esquire, Outside, The Nation, The Atlantic, Foreign Policy, The International New York Times, and The Virginia Quarterly Review, among many others.
Rana Dasgupta is a novelist and essayist. His novel Solo (2010) won the Commonwealth Prize, while Capital (2014), a documentary account of transformations in the city of New Delhi, won the Ryszard Kapuściński Award and the Prix Emile Guimet. He is currently writing After Nations: A History of the Future.
Stay tuned for a closer look into the participants in Day Two of our Gala and get your early bird tickets.
21 November
3:00 PM, ANGELA RODEL (US/BG) and GEORGI GOSPODINOV (BG)
4:00 PM, Music Intermission with PETER SLAVOV (BG/US)
4:30 PM, LINDA GREGERSON (US) and NADYA RADULOVA (BG)
*All times are in EST (e.g. East Coast US, 6 hours behind Bulgaria this week and 7 hours behind after November 1).
Admission Information:
General early bird admission by November 1, 2020
$ 25 students and seniors*
$ 35 single ticket
$ 40 two events
$ 45 three events
*If you are a student or senior and would like to reserve a discounted ticket, please contact us at info@ekf.bg
Other Options:
Friend: everyone with general admission or up to $100
Donor: $500
Patron: $1,000
Pizho and Penda: $2,500
Nestinarka: $5,000
Kuker: $10,000
To purchase a ticket or donate, please follow the LINK or click the yellow button below.
Please save the dates and stay tuned for further information.
Thank you in anticipation of your support and your presence!
●●●●●
SUPPORT US
If you like what we do, please consider supporting our work!
Donate online to EKF-US via PayPal.com
Elizabeth Kostova Foundation, Inc. (EKF-US) is a nonprofit organization registered as a 501(c)(3) legal entity in the US. The tax deduction of your contribution is guaranteed.
Donate to EKF-BG via a bank transfer
Elizabeth Kostova Foundation (EKF-BG) is a nonprofit organization in public interest registered at the Registry Agency of the Ministry of Justice under the laws and regulations in BG. Please send a contribution using the bank details:
Beneficiary: Elizabeth Kostova Foundation
Address: 15 Lyuben Karavelov Str., 1142 Sofia, Bulgaria
Bank Name and Address: Eurobank Bulgaria AD, 1000 Sofia, Bulgaria
Account Number (IBAN): BG03BPBI79401059632301
SWIFT (BIC): BPBIBGSF
Remittance information: Donation
Pledge a bequest, donate in-kind, stock or other assets to EKF-US and/or EKF-BG
For further instructions please email us.