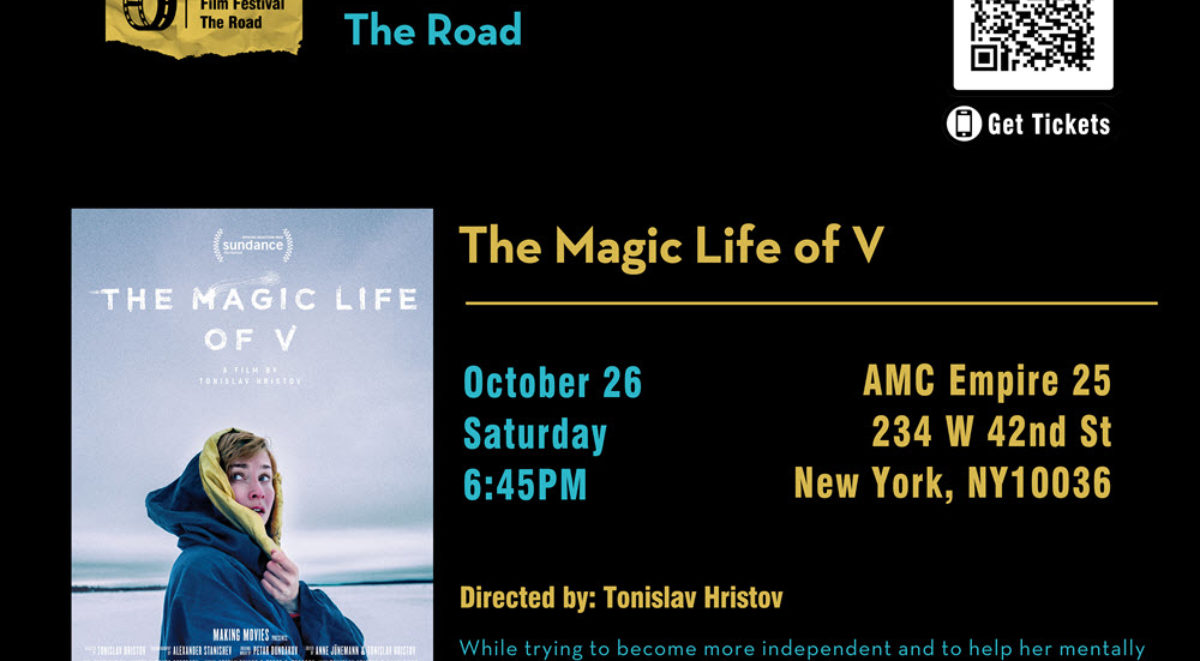 Bulgarian Cultural Center announces:
CineCina Film Festival: The Road will screen the Bulgarian movie The Magic Life of V on Oct 26th. We would love to see you at the theater for its NYC premiere. For festival lineup and tickets: tickets. Apply code BUL10 for discount.
About CineCina Film Festival:The Road
CineCina Film Festival: The Road will open in Manhattan, from October 25 to November 3, 2019. This fall, CineCina expands its scope to showcase the latest international films that have been historically under-appreciated by mainstream American audiences.
About CineCina:
CineCina Film Festival (CineCina) is a New York-based organization focused on discovering and bringing the best world cinema to New York. CineCina Film Festival was founded by a group of innovative young film scholars and professionals from China and the U.S. CineCina believes that cinema is a powerful medium that can bridge language differences to convey ideas across different cultural backgrounds.