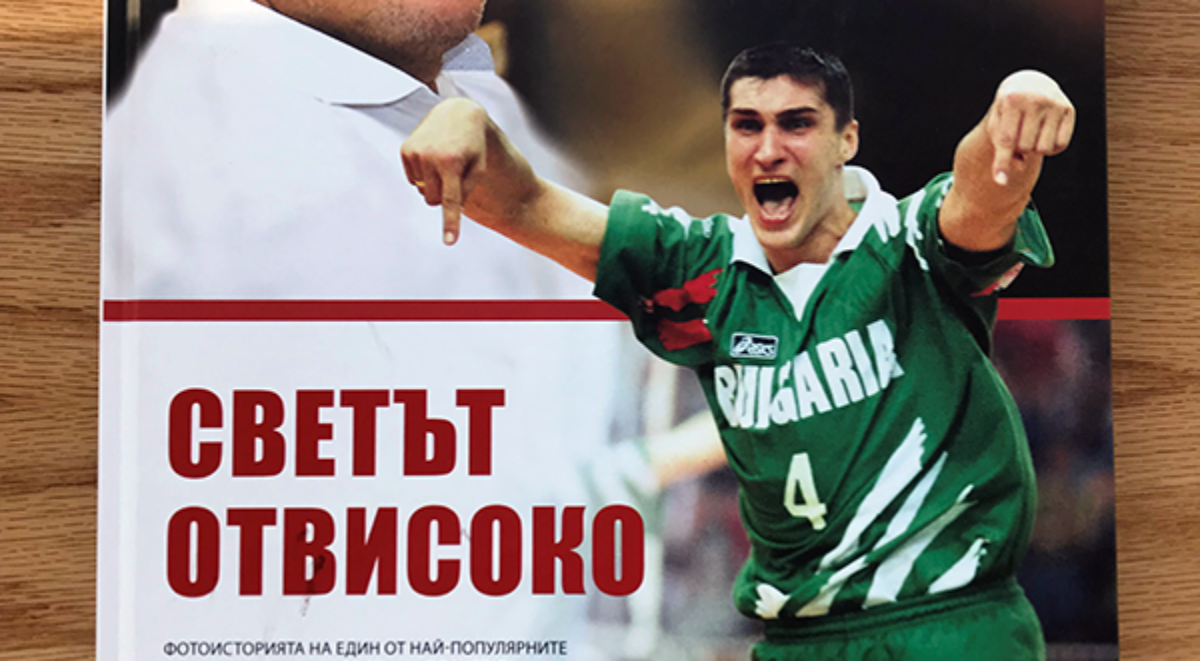 Българският Културен Център (БКЦ) има удоволствието да предостави на своите приятели уникалната възможност да закупят книгата "Любо Ганев светът отвисоко", фотоисторията на един от най-популярните и обичани волейболисти на планетата, съставена по идея на Владимир Памуков. Книгата е подписана лично от легендарния Любо Ганев.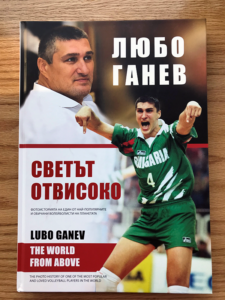 Фотоалбумът e предоставен от приятели-дарители на БКЦ и се предлага за закупуване на публичен търг в електронния магазин eBay. Търгът ще се проведе от 15-ти до 25-ти декември.
https://www.ebay.com/itm/254025337576
Средствата ще отидат за подкрепа на Българския Културен Център за Пенсилвания, Ню Джърси и Делауеър. Купувачът ще получи удостоверение за дарение от БКЦ. Книгата е на български и английски език.
За книгата:
Любо Ганев Светът отвисоко
Волейболният свят се прекланя пред триумфите му. Той правеше всичко с майсторство и лекота, но и с хъс, амбиция, които подлудяваха феновете. Те го боготворяха заради спортното шоу, а той ги даряваше с незабравими атракции. И до днес българският гигант все е лидер в класациите, а това му осигурява статус на феноменална легенда в историята на световния волейбол.
________________________________________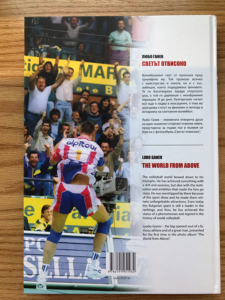 The Bulgarian Cultural Center for Pennsylvania, New Jersey and Delaware is pleased to provide you with the unique opportunity to purchase the book "Lubo Ganev, the world from above". Photo history of one of the most famous and loved volleyball players, designed by Vladimir Pamukov.
The photo album is provided by our donors and is available for purchase through an eBay auction. The auction will take place from December 15th to December 25th.
https://www.ebay.com/itm/254025337576
All money received will go to the Bulgarian Cultural Center, while the auction winner will receive a receipt for his donation to our non profit organization. The book is written in Bulgarian and English.
About the book:
Lubo Ganev The World from Above
The volleyball world bowed down to his triumphs. He has achieved everything with a skill and easiness, but also with the motivation and ambition that made the fans go crazy. He was worshiped by them because of the sport show and he made them witness unforgettable attractions. Even today the Bulgarian giant is still a leader in the rankings, and thus, he has achieved the status of a phenomenon and legend in the history of world volleyball.