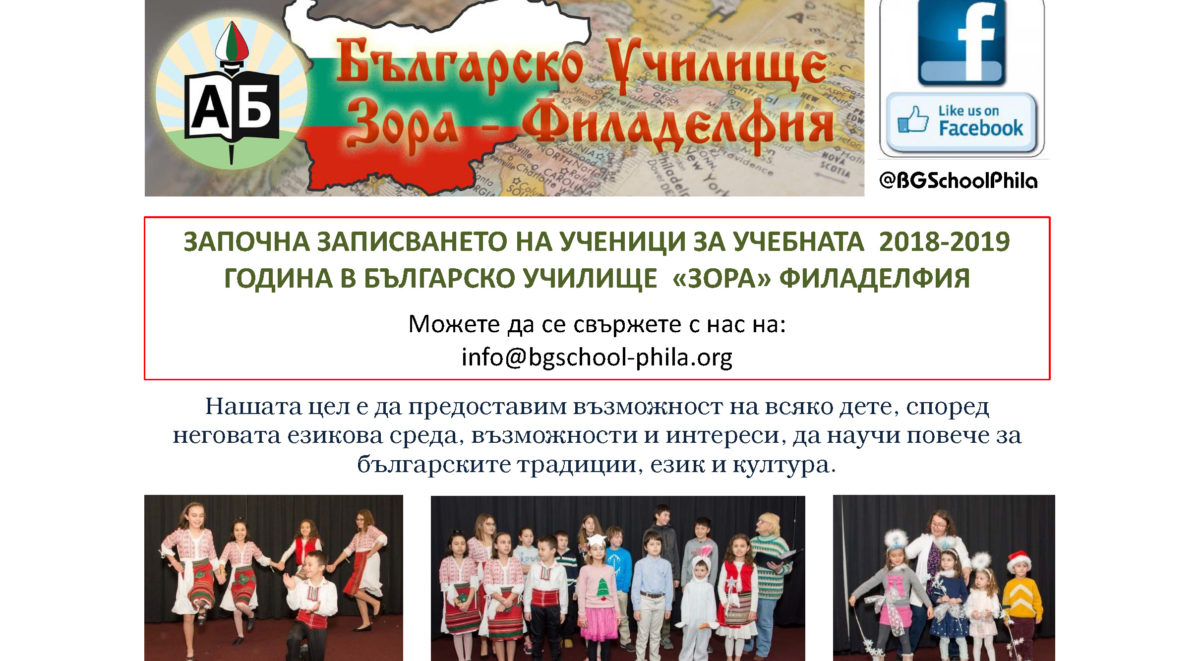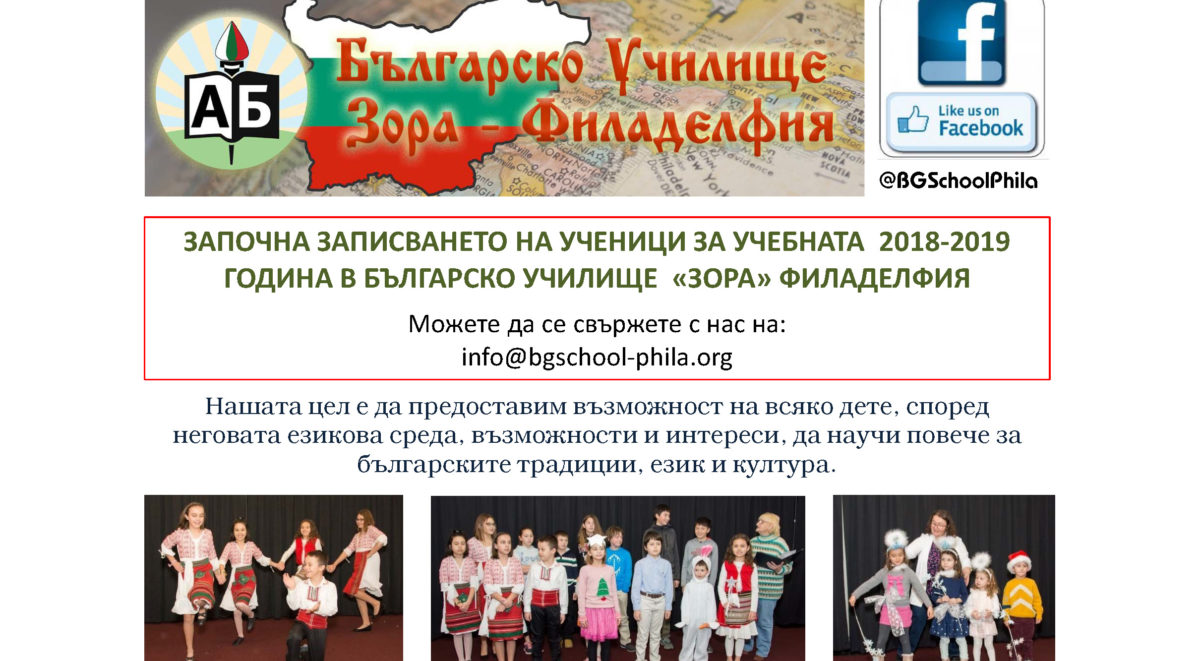 За всички нови и настоящи на училище Зора, може да регистрирате децата си за новата учебна година на следния адрес:
Форма за записване 2018-2019 учебна година
Пожелаваме Ви приятно лято с много вълнуващи моменти и преживявания.
We are accepting new students in Bulgarian School "Zora". Please sign with the form.