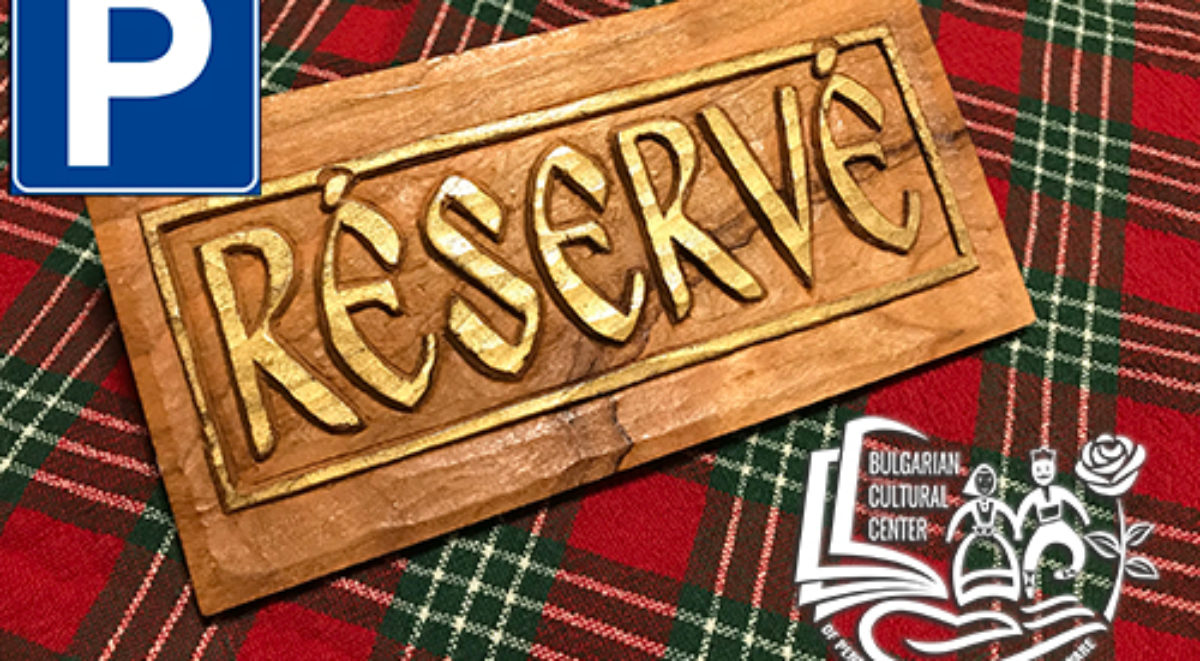 Dear Compatriots and Friends of Bulgaria,
With the purpose of raising additional funds for the purchase of a building for the Bulgarian community, at this year's festival we offer 10 parking spaces directly in front of Polanka Park for a donation of $50 per spot. Also, there is an auction for 2 tables with 8 seats each under the roof overhang in front of the stage, starting at $ 10 per table.
Уважаеми сънародници и приятели на България,
С цел набиране на допълнителни средства за закупуването на сграда за българската общност, на тазгодишния събор предлагаме 10 паркинг места пред сградата на Поланка парк срещу дарение от $50 за място. Също така предлагаме на търг 2 маси с по 8 места под навеса пред сцената на. Първоначална цена $10 за маса.